Access world markets with an Irish Company
Ireland is very well positioned to access world markets with an Irish Company.  If you are even outside the European Economic Area, and you wish to access the EEA marketplace then consider incorporating an Irish Company with Irish Formations. Ireland has a very good reputation worldwide particularly with the consolidation of the Companies Act and the breaking down of bureaucracy in the management and administration of an Irish company. Ireland is a good base to access European markets, U.S. Markets, UK Markets and the Middle East.
There are a number of considerations that you should make when considering Ireland as your base: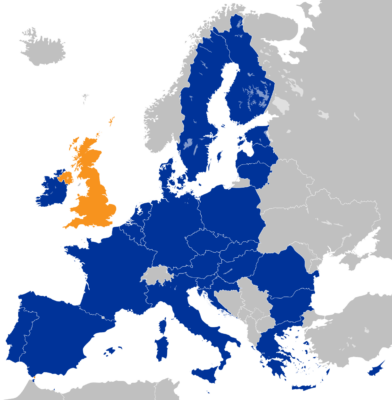 Enterprise Ireland has over 30 offices worldwide to assist clients to access world markets.
The United States and Ireland have excellent relationships particularly when it comes to political and business.
Ireland is very well connected for transport with the rest of Europe with short flights to most countries. You can fly to the United states from Shannon relatively cheaply and relatively easily. There is a good frequency of departures weekly.
It's home to many international companies which based themselves here therefore making Ireland very well connected with corporations worldwide.
Membership of the eurozone makes trade within most of the European Union simple. Ireland is the only English speaking member of the European Union a present.
The European Union makes up almost 28% of world GDP and Irelands membership gives access to that market of over 500 million people.
Ireland is startup friendly environment with low bureaucracy low tax and stable environment that supports entrepreneurs.
Ireland has a very high standard of third level education UN provides a well educated workforce to companies looking to start businesses here or move businesses from abroad.
Each year the European Union provides more than 250,000 businesses support with loans finance and venture capital.
If you're looking for more reasons to do business environment and incorporate here we have written a number of articles on this subject. One of which outlines more reasons to incorporate here.