Company Formation deadlines for 2017 have been released by the Companies Registrations Office.  If you are going ahead with your company formation, or your clients company formation if you are an Accountant or in the Legal profession, its time to get your submissions in to us to be incorporated by the end of the year.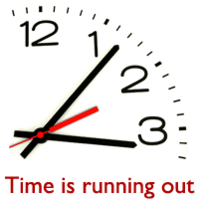 The deadline for getting your signed documents back to us is 12th December 2017.
If your signed documents are received later than this date we cannot guarantee that your company will be formed before the end of the year.
The process for forming a company is as follows:
2.Submit your information to the form. The form will guide you through the process.
3.Then wait for the signature pages we email you with a complete set of instructions. You print & sign the attached forms and post them back to us before the deadline of 12th December.
Once your company is formed we will notify you and send your pack. Some packs may be posted at different times depending on the package you choose. If you require Corporation tax registration, this can take longer to go through the registration process with Revenue.
If you require any information regarding forming a company in Ireland give us a call on +353 21 4217322 or use the Contact Us link at the top of this email.