The Small Firms Association (SFA) is the national organisation exclusively representing the needs of small enterprises (i.e. those employing less than 50 employees) in Ireland. As a full social partner, it directly meets government at the table and interacts with key decision-makers at all levels to ensure that the economic environment is conducive to small business establishment and development.
Enterprise Ireland is the government organisation responsible for the
development and growth of Irish enterprises in world markets. They work

in
partnership with Irish enterprises to help them start, grow, innovate and win export sales on global markets. In this way, they support sustainable economic growth, regional development and secure employment.
3. IDA Ireland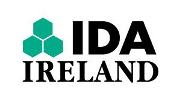 Ireland's inward investment promotion agency, IDA Ireland (Industrial Development Agency) is responsible for the attraction and development of foreign investment in Ireland.
4. Marketing Institute of Ireland
The Marketing Institute of Ireland is the professional body for marketing people throughout Ireland,
offering membership, qualifications and training. Established in 1962, the Marketing Institute is based in their own full facilities headquarters in Dublin, with a network of over 3,000 members all over the country, drawn from all business sectors, and reaching from young marketing graduates up to business leaders at executive level.
Chambers Ireland is the country's largest business organisation, with 60 member
chambers representing

over 13,000 businesses throughout the island of Ireland.
It is a company limited by guarantee, owned by its member chambers, which pay
an annual membership subscription fee. Although Chamber Ireland services cater
for businesses of all sizes and across a variety of sectors, the organisation has tailored
and targeted packages to suit your business needs, at all stages of your organisation's
development – from starting up to trading internationally. It is our objective to provide
your business with the necessary tools and resources to grow, promote and develop
your business regionally, nationally and internationally.
6. Department of Jobs, Enterprise & Innovation
The departments mission is to drive Ireland's competitiveness and productivity by creating the conditions where enterprise, entrepreneurship and innovation can flourish and quality employment opportunities are grown and maintained.