There are many reasons why a company may wish to change its limited name. It is possible that the name is not suitable any more for the business, or the company is going through a Brand change. A company that wishes to change its Limited Company name must be up to date with its annual returns. Changing a Limited Company name is not a straight forward process. When changing the Limited Company name, Irish Formations will;
Check wheither the Chosen Limited company name is available.
Check and prepare the appropriate filing documents with the Companies Registration office.
Check & Prepare the Memorandum & Articles or constitution for the Limited Company.
Check the status of any convertion processes under the 2014 Companies act that needs to be prepared.
Prepare the Resolution to be passed by the Board of the Limited Company.
Change A Limited Company Name
€ 245.00 (ex. VAT)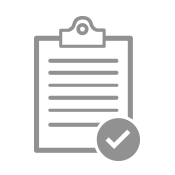 Once Irish Formations receive the signed resolution from the Board of Directors, we will submit this to the Companies Registration office, and once processed they will send the Certificate of Incorporation for the Name Change. To change the limited company name for your company click "Get Started" below to be brought to the form.
Login or Register to Purchase this Product