Under Irish legislation, each and every company in Ireland must hold a written constitution.
This document is critical to the understand of the company's activities, and where there is a conflict over these activities the, the Constitution takes precedent.
The memorandum and articles or constitution include the share structure of the company, and holds the companies Name, and the details of any shareholders in a situation where the company is with share capital.
When Irish Formations Incorporate your company, we prepare these documents on your behalf. These documents include our registered constitution. As a registered companies formations agency, we will oversee the creation of these documents, and get them to you in a Formations Package. To make changes to the Memorandum of association or articles of association or Constitution click Buy Now below.
Change Memorandum & Articles of Association / Constitution
€ 215.00 (ex. VAT)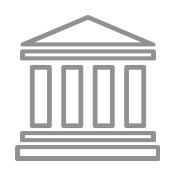 The appropriate forms will be created & forwarded to you by Irish Formations as part of your purchase. To make this change click Buy Now below.
Login or Register to Purchase this Product