Irish Formations can help you Change Secretary of a company or any other officer of your company. Every Company under Irish Legislation must have a Company Secretary or Secretaries. This legislation is governed by the companies act 1963 to 2009. The main Characteristics of a Company Secretary are as follows:
• They must be over 18.
• They may be a director.
• They Carry out functions of the articles of association.
• The Company Secretary maintains Company Records.
• They are responsible for filing the annual return.
Company is obliged to keep a registrar of the Directors and the Company Secretary at the registered office.
The register of information about the Secretary contains:
• If the Secretary is a corporate body, its name & registered office address and the date of appointment..
• If the Secretary is an individual, their name, their former names, their residential address, and date of appointment.
• If the partners in a firm are joint secretaries of the organisation, the name and office name of the firm can be given.
Change Secretary of a Company
€ 55.00 (ex. VAT)
Login or Register to Purchase this Product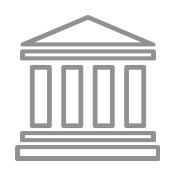 This change relates to Section 149(8) of the Companies Act 2014. When you fill our forms online, we will ask you details about the Company Secretary of your organisation in our Simplified Online Process. The appropriate forms will be created & forwarded to you by Irish Formations as part of your purchase. To make this change click Buy Now below.