Personal Public Service Number (PPS) Application
Personal Public Service numbers or PPSN are required for Directors of Irish Companies.  A personal public service number  a unique identifier for use in any transactions you may have with an Irish public body or persons authorised by those bodies to act on their behalf. Specifically for Irish Directors it is required to link a Director with Revenue in Ireland. Use of the number eliminates the possibility of confusing one person with another and makes it possible for public bodies to operate more efficiently and effectively with their customers.
Personal Public Service Number (PPS) Application
€ 160.00 (ex. VAT)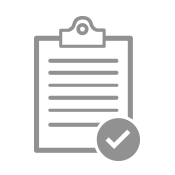 Cost of Service includes a second Director application free of charge to a maximum of 2 Directors.
When we have applied for your company, we will make the application for PPS numbers. They are not required immediately but there is a long application process for these. As we will have the information from your company formation, this makes it easier for us to apply for PPS numbers.
Login or Register to Purchase this Product