Sale!
How to Close a Company in Ireland
Irish Formations can help you perform a voluntary strike of your company as long as assets and liabilities are nil. We perform the strike off over a three month period by writing to the appropriate Government departments. All annual returns must be up to date to perform this process. We will firstly write to revenue requesting that the company can be struck off the register. Once this is complete we will prepare the final documentation, and send it to the companies registrations office.
Procedure:
We ensure all annual returns are up to date and all statutory accounts have been filed.
We send a letter to Revenue in Ireland asking for permission to strike the company off the register.
We draft all supporting documentation, Minutes, and Statement of Ceased Trading or the company has never traded.
We take advertising in a National Newspaper regarding the Strike Off. (Compulsory)
We prepare the documentation & get the Director to sign & return to us for processing.
All documents are prepared for signing and sent to you prior to the process starting. The cost of this Strike-off Process INCLUDES advertising costs with a National Newspaper. All Annual Returns are required to be up to date for this process to be filed. If the company has any late fees with the companies registrations office, these will need to be paid and filed also. 
Voluntary Strike Off (Close A Company)
(ex. VAT)
Login or Register to Purchase this Product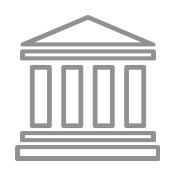 This strike off procedure is for companies who have not traded or have no assets on the balance sheet. The price includes Advertising and is a sale price for the entire procedure. Failure to make returns to the companies registrations office can result in penalties that accumulate quickly. Failure to dispose of a company in the proper manner can result in legal action by the Director of corporate enforcement and can result in disqualification of being a Director of a company.
If you need to talk to us about your needs please feel free to contact us on the telephone number at the top of this page.