Registered Office Pro
Connect
Receptionist with Admin Support
Voicemail & out of hours setup
Dedicated Local Telephone Number in Ireland
Live call answering & forwarding to your phone.
Calls answered in your company name
Messages sent by email
Fax sent to your email.
Postal Mail & Deliveries Signed for
Use as a Trading Address
Use of Registered Office Address
Postal Mail Scanned & Emailed
Perfect for start up businesses. Get started by registering below.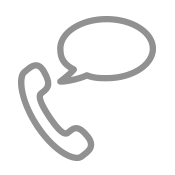 From: € 70.00 (ex. VAT) / month
Login or Register to Purchase this Product
Get the best of our Registered office address product, and our Phone Answering service. Get a dedicated telephone number anywhere in Ireland and live answering service for your business.  Missed calls cost money so never miss a call again with our live answering service in your company name. Get messages emails to you during office hours if your not available or voicemail emailed to you out of hours. Use our Registered Office Address as a trading name and use it as your Statutory Registered office address with the company registrations office.
Login or Register to Purchase this Product